I haven't blogged in a while because there's not really anything exciting going on down at the store. My step-son, who's doing a lot of the grunt-work with the demolition, got sidelined this week with a bad cold, so nothing happened. Last weekend, we rented a jackhammer from Home Depot to get rid of the 4-feet or so of concrete from the entryway to make it ADA-compliant. It took — oh — all of 5 seconds for Tom to break the pick tool in half. I think we ended up making three or four trips to Home Depot that day. But, once they learned how to correctly use the jackhammer, the boys took turns getting the concrete up. I think they had fun with it. I mean, how many people can say they operated a jack-hammer, right?
So now we have this nice pile of concrete that we'll dispose of, along with the debris from dismantling several walls.
If you're local and would like some 2x4s for free (you'll have to pick them up at the store), leave me a comment below. It's great wood that we'd hate to have to throw away when it can be upcycled.
Unfortunately, our hopes of maybe being able to salvage the original tile flooring were dashed when we saw the poor condition around the perimeter.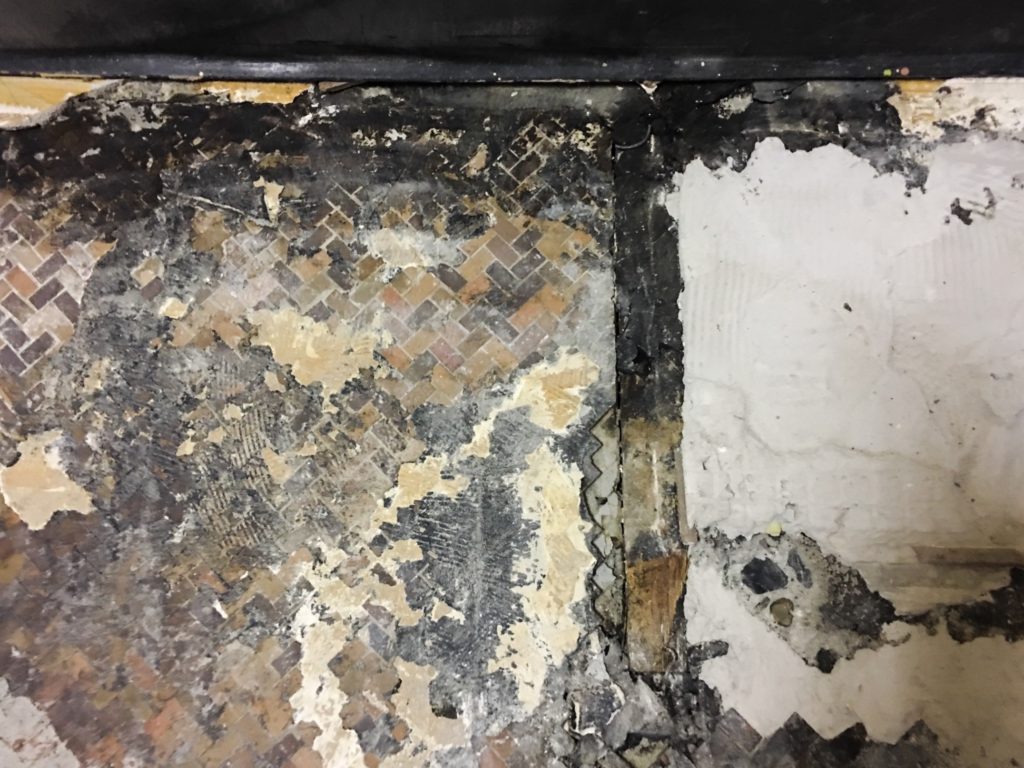 Good news is that I don't have to re-think our color pallete for the bookstore. Bad news is that it's sad to see that previous tenants covered up something that had been so beautiful.
This week has mostly been all about phone calls, emails, and trips to stores to research items for inside the store. I'm really ready to be past this destruction part and moving onto making the space pretty. Because I'm doing a lot of gold accents in the store for the Art Deco theme, I was happy to stumble upon these hanging lights at Ikea, of all places: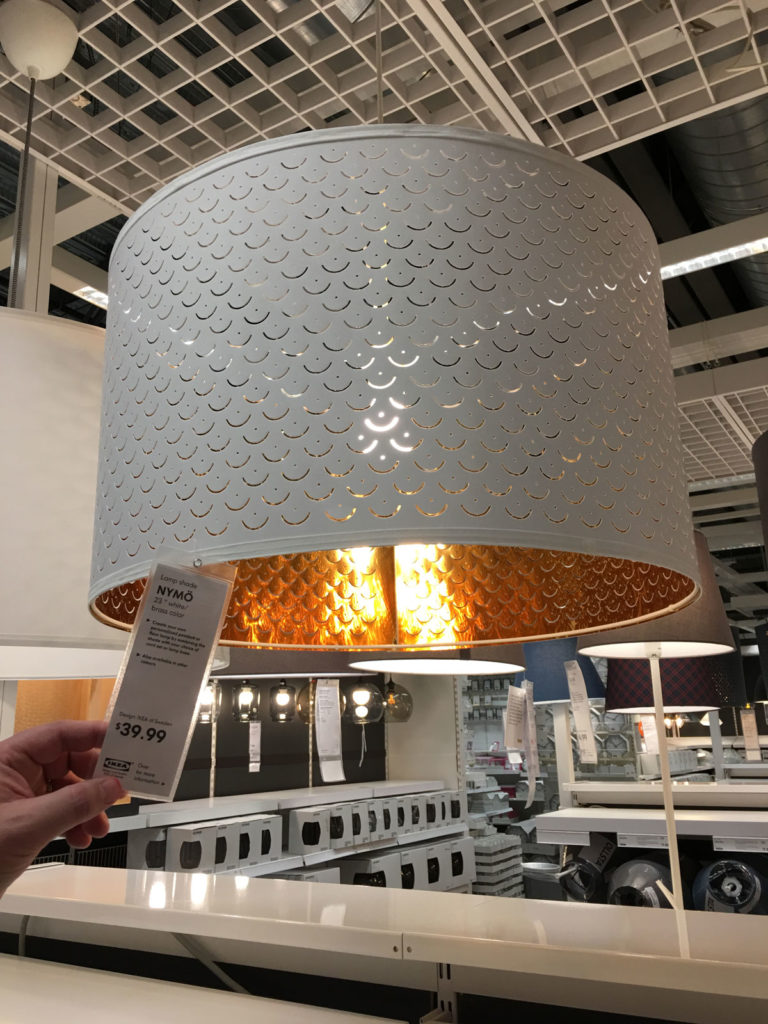 I think that the white on the outside will nicely complement our white bookshelves, and the gold — well — who doesn't love gold? I have an old round table that I'm painting blue that I'll be gold-leafing. That will either be a show-stopper as you walk into the shop or be a huge NAILED IT!
We have our floorplan done. All we have to do now is figure out what genres will go where. It's all starting to feel real now.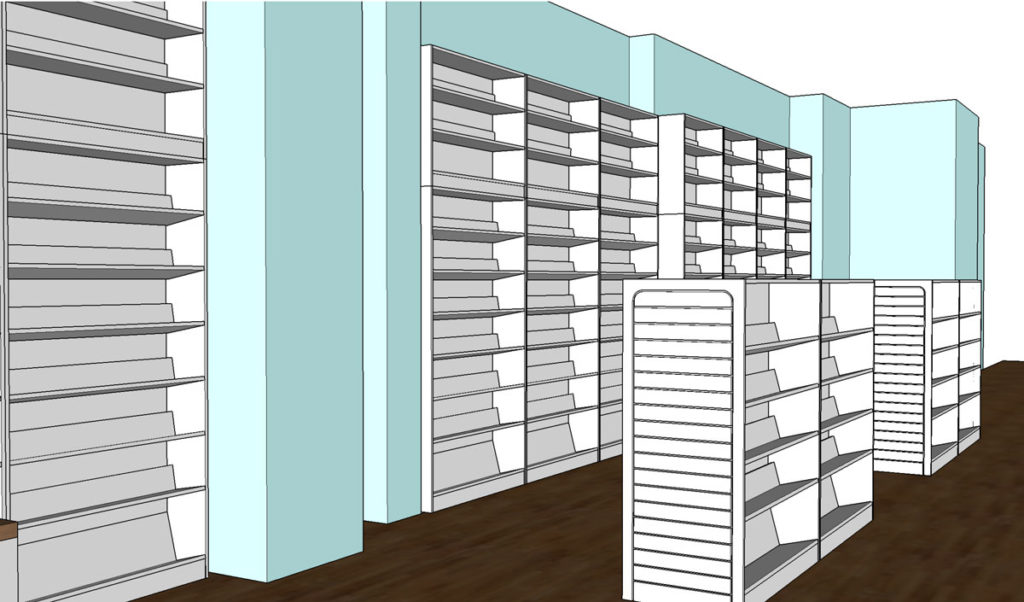 Next week, paint should be going onto the walls, which means, after my son sprays the base walls, I get to climb the scary ladder to roll the dark blue on the columns along the walls. I'm gonna need some Valium.