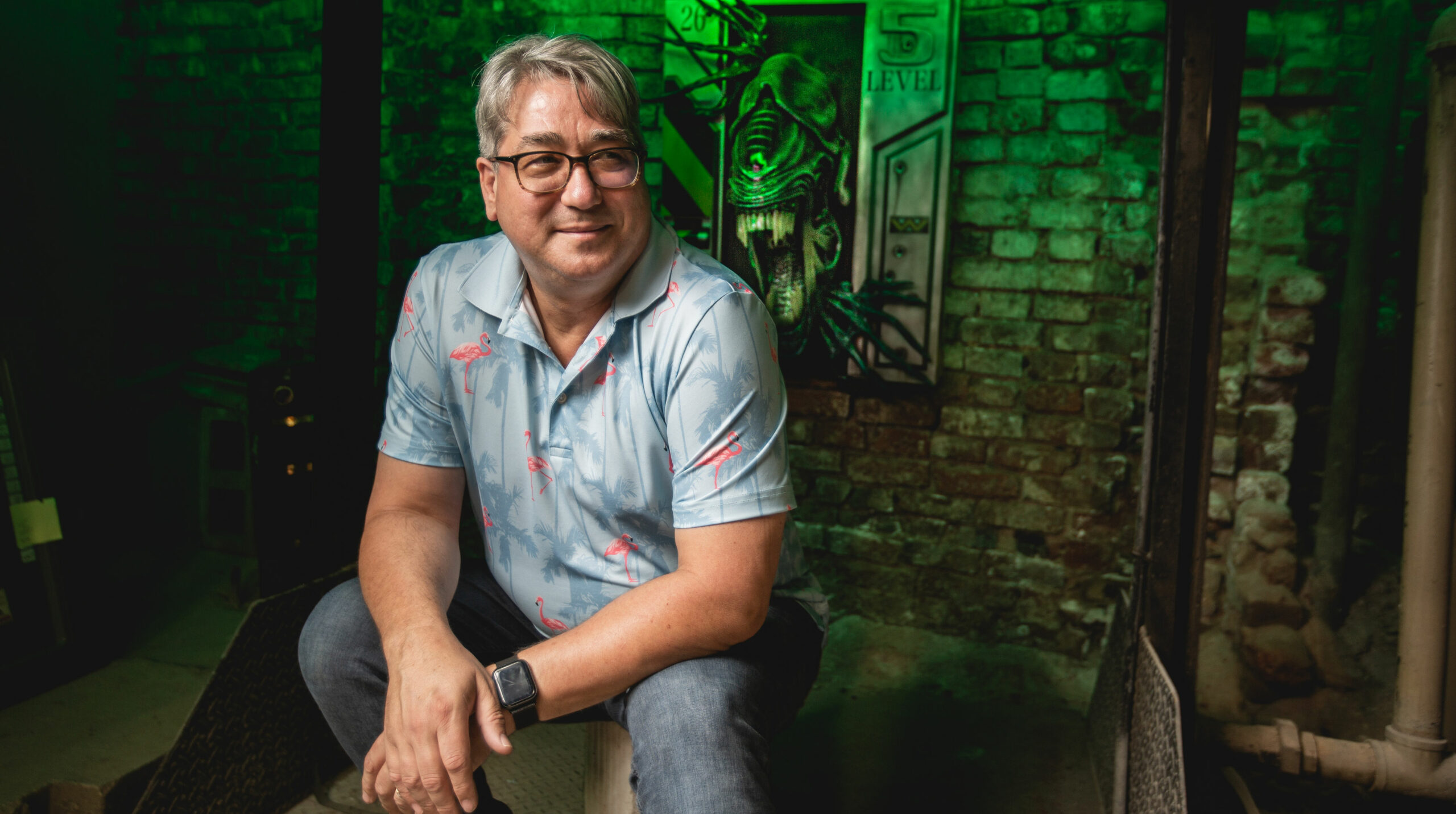 Ross Rojek – Co-Owner
Ross cut his teeth at bookselling at the young age of just 25, when he opened his first comic book store in Sacramento. He spent the next 15 years opening more stores across the country. Fast forward to 2004, when he closed the comic book stores and began researching the best way to start a book review company. That was born in 2008 with Heidi. One thing led to another, and he opened Capital Books in 2019, bringing his vast knowledge of books and publishing. He's in charge of buying the books in the store. He's generally your go-to for book recommendations.
Favorite book genres:
Science Fiction & Fantasy
History
Reach him at ross@capitalbooksonk.com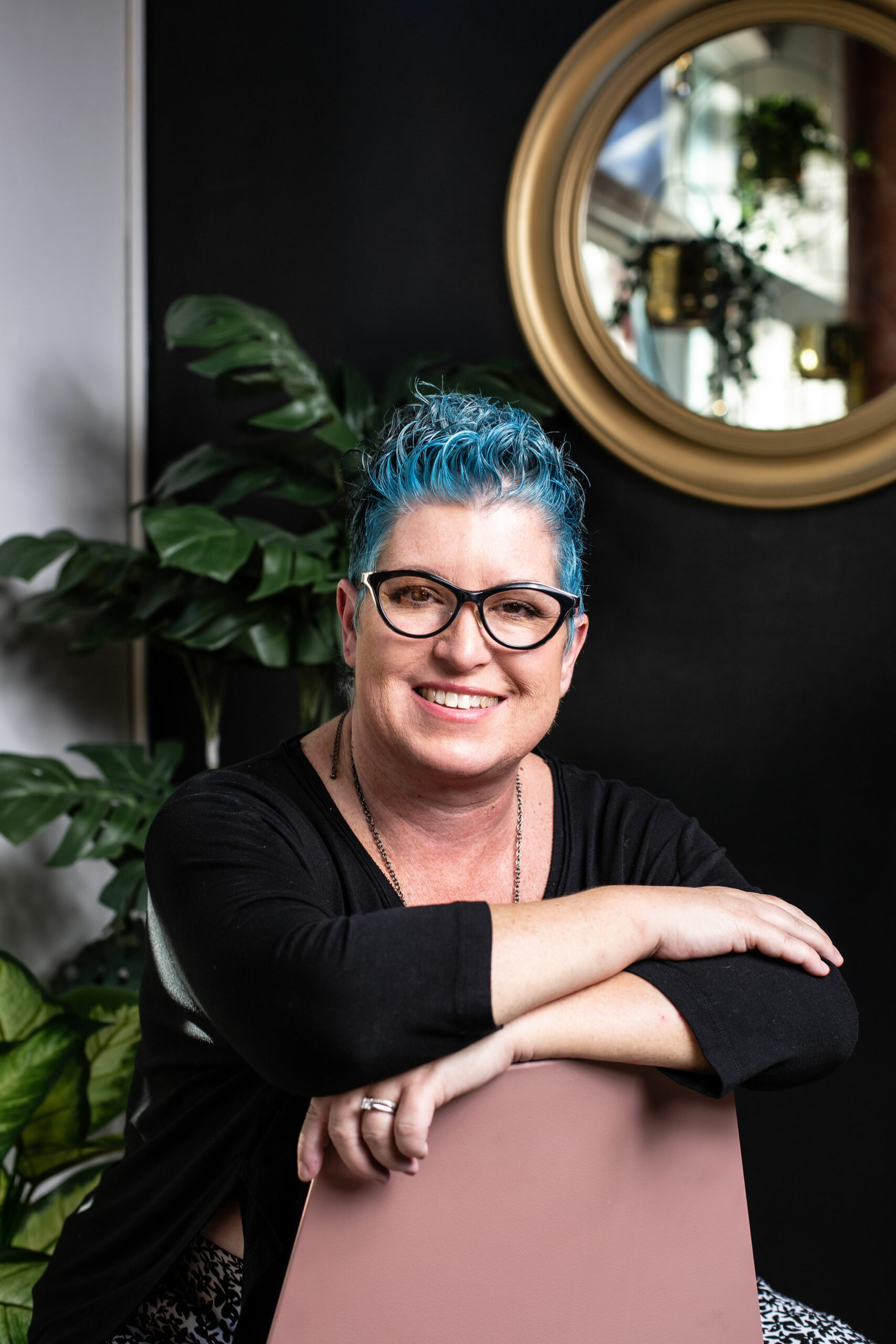 Heidi Rojek – Co-Owner
Heidi started out designing and working at the bookstore, but then they banished her to our cafe: There and Back. She's the one into cookbooks, so if you want to bend her ear for a cookbook recommendation, go grab a coffee down there and chat. 
Favorite book genres:
Cookbooks
Thrillers
Children's
Gardening
You can reach her at heidi@capitalbooksonk.com.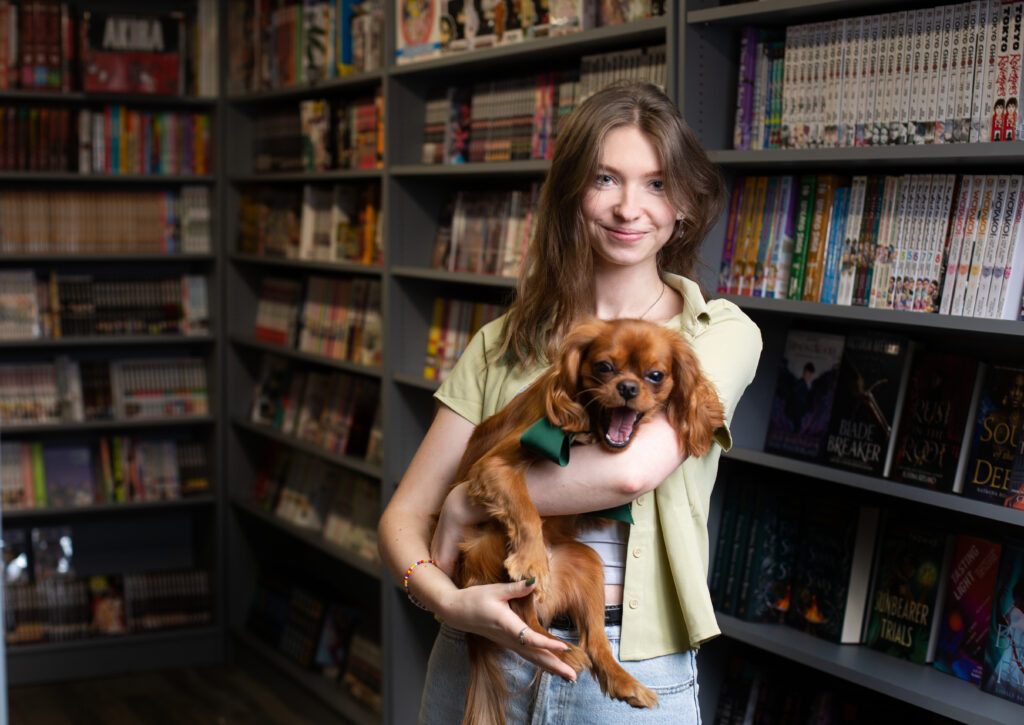 Katie (she/her) – Another Universe Manager
Katie manages our basement floor: Another Universe. She is one to ask about Manga, Romance, and anything fantasy-related. She's one of your go-to people for Magic the Gathering and Pokemon questions.
Katie spends her free time playing video games and reading.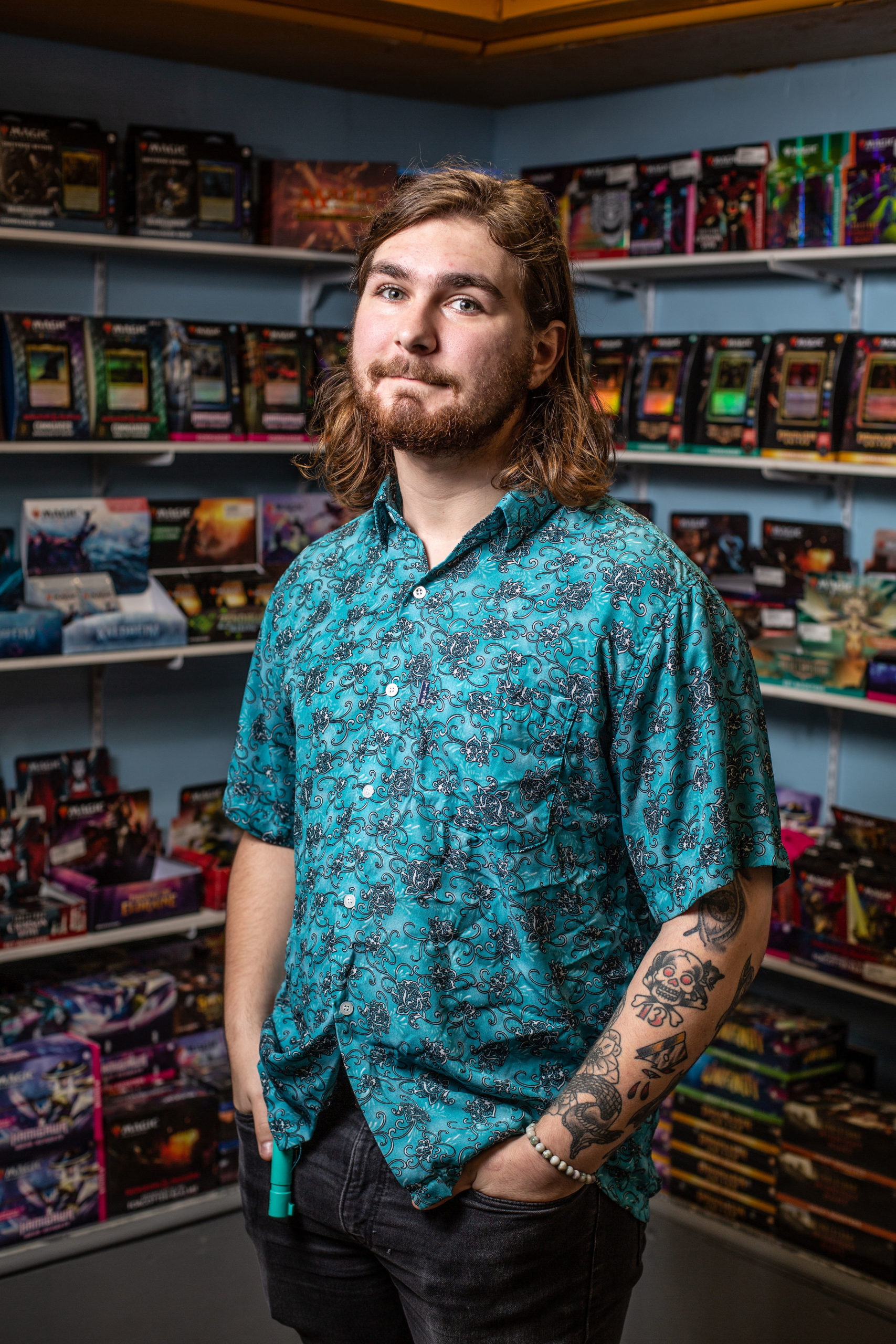 Jacob (he/him) – Bookseller & Magic Cards
Jacob is a high school senior who works here part-time on weekends. You can find him helping customers on our main floor, but he'll transition to helping out on the Another Universe floor when that opens in the Winter. He's an expert at Magic the Gathering, so feel free to talk to him about cards.
Favorite book genres:
Classics
Dystopian Science Fiction
Poetry
Sam – Bookseller
Sam is our fulltime bookseller who is most often found on the main floor selling his latest lit fic fav or adding to his carefully curated staff shelf. Outside of work, he's either holed up in a cafe with a book or putting in miles on the bike trail.
Taylor — Bookseller
Meet Taylor, a friendly and creative book enthusiast with a passion for using literature as a tool for personal growth and connection. With a degree in Psychology from the University of Minnesota, where Taylor also minored in Spanish and Teaching English as a Second Language, they have a deep understanding of human behavior and the power of language.
Fascinated by the intersection of sociology, language, and psychology, Taylor has a special interest in research related to these fields. However, their true passion lies in bibliotherapy—harnessing the therapeutic potential of books to help individuals learn, understand themselves and others, and find healing.
Taylor has been getting lost in literary worlds ever since reading the Eragon series at 10 years old, igniting a lifelong love affair with the written word. Their favorite genre is speculative fiction that fearlessly tackles real-world issues, giving voice to marginalized communities and exploring complex relationships. Taylor specializes in recommending books that heals your inner child, feature queer and BIPOC representation, thought-provoking fantasy, flawed characters, romance or spice, and enemies-to-lovers dynamics.
Her deep understanding of diverse narratives, and their ability to bring people together through literature, make them a unique asset to our bookstore. Taylor would love to help you discover books that not only entertain but also challenge and inspire you.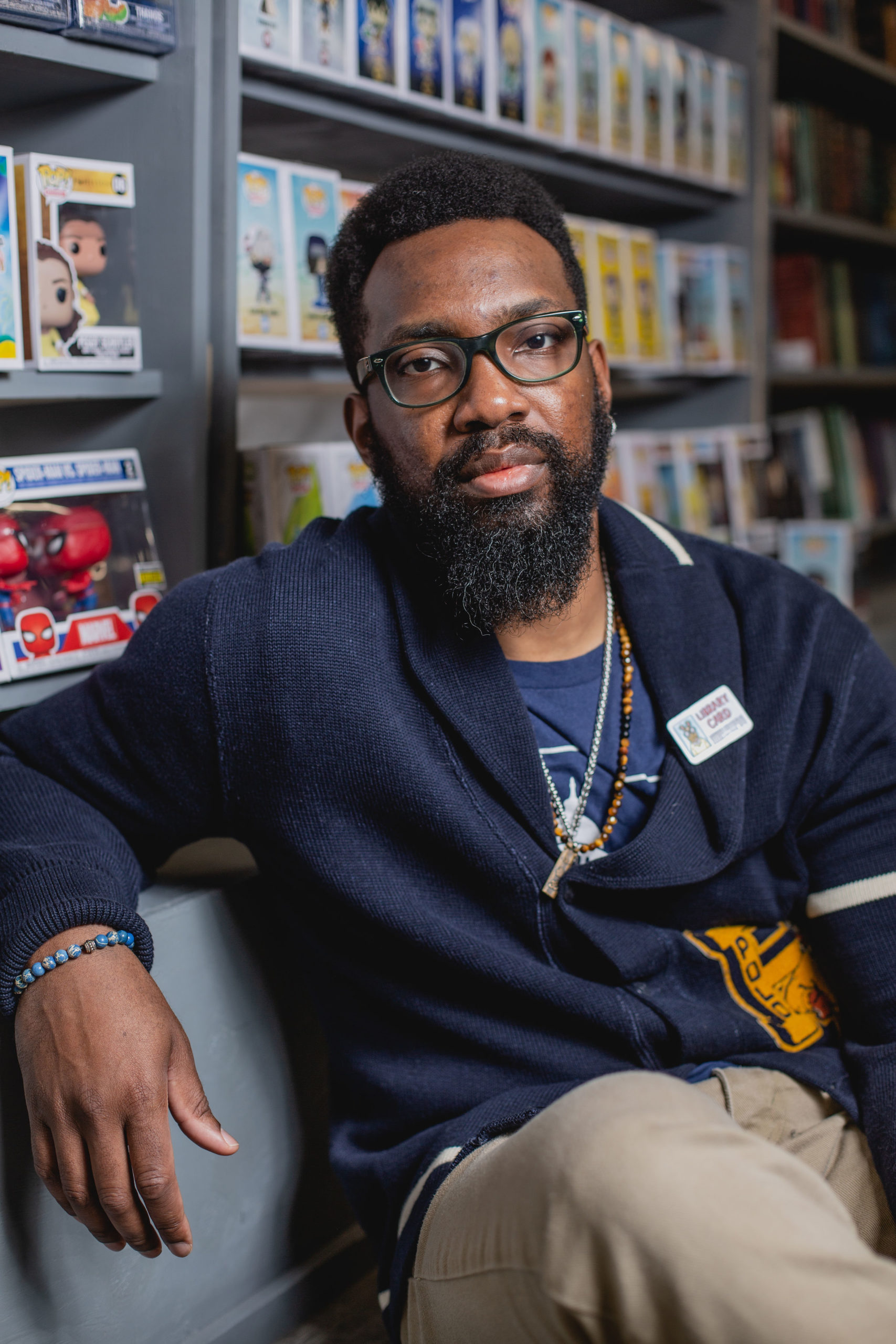 Jonathan — Book Deliveries
Jonathan used to work in our basement—Another Universe—but is now finishing a college degree. He helps out with book deliveries when he's not studying. His favorite genre is sci-fi, and really enjoys graphic novels as well. Jonathan also hosts a podcast and collects pop culture action figures, such as Star Wars, TMNT, and Funko Pops.
You may see Jonathan around the bookstore during the holidays when he's on a school break.
Favorites:
Science Fiction
Graphic Novels
Musicology
Fantasy
Filmography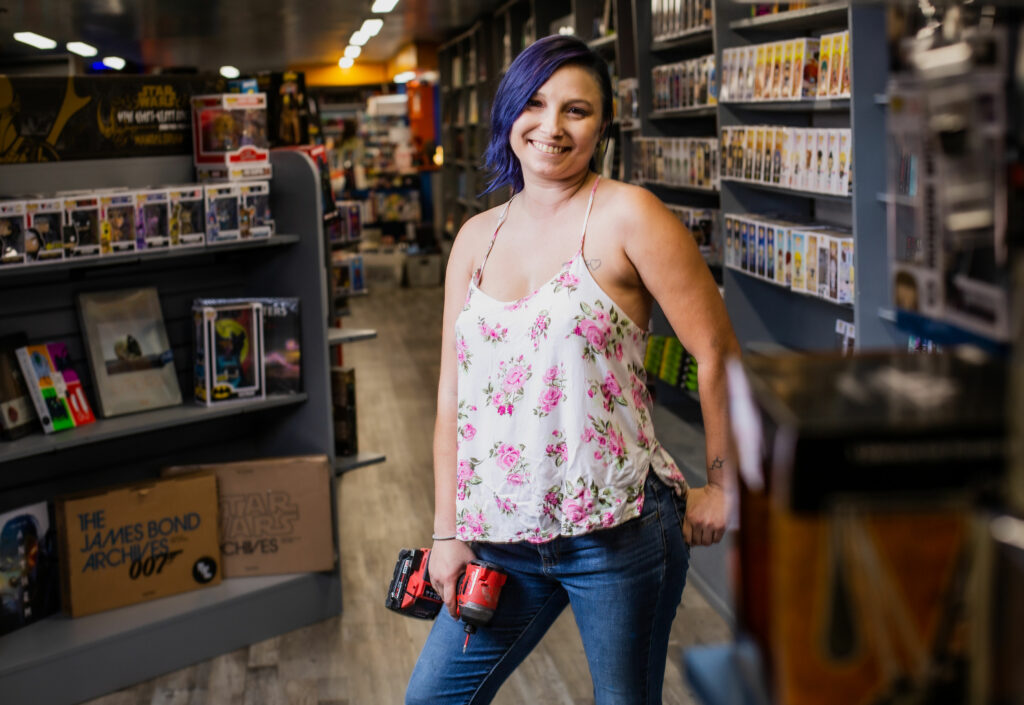 Haileigh (she/her) – Facilities Manager
We actually brought Haileigh on in the middle of crazy 2020 holiday shopping season to help get us through. We loved her so much that we hired her full-time! She is this amazing bright light at the bookstore—great attitude and infectious personality. She's since been promoted to Facilities Manager for both the bookstore, Another Universe, and our sister board gaming cafe, There and Back, down the street.
You'll find her working on the first floor or running up and down our three+ flights of stairs (her record is 81 flights in one day!) or walking back and forth from each of our stores with the wagon.
Lily – Bookstore Dog
Lily is the main attraction for the bookstore, believe it or not. We have people come in just for her. She's responsible for greeting each and every customer. She takes her job very seriously, too.
Favorite things:
Laying on Faith's feet behind the counter
Conning each of us into giving her a treat, as if she hasn't had many during the day
Kids reading to her on the rug
Reach Lily at sendmoretreats@capitalbooksonk.com (kidding)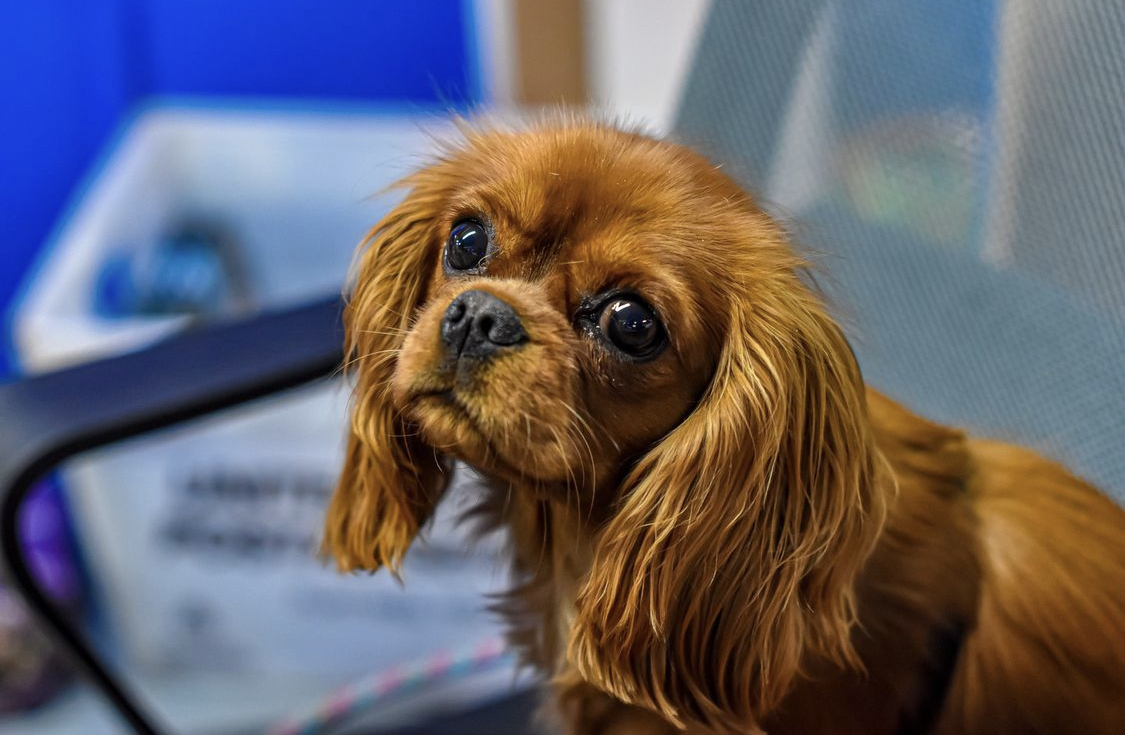 Fern – Bookstore Puppy in Training
Fern is Assistant Manager Katie's pride and joy. She's the most chill puppy you ever did see and loves nothing more than to sit in your lap as you work or read.
Favorite things:
Taking her leash in her mouth to walk herself over to customers
Turning the puppy dog eyes on people for extra pets
Her adoring fans
Reach Fern at @bookstorefern on IG (not kidding)