One of the things we started mulling over while in lease negotiation was how we envisioned the bookstore to look. Being next door to the coolest retro theaters in town — Crest Theater — it became a no-brainer that we should continue their Art Deco theme into our store. The uphill challenge was that I have basically zero knowledge of that era of decore. Consequentially, I've been immersing myself in researching it online and in books.
Ross and I both wanted a KA-POW look for the bookstore so, when people walked in, they were hit with a "Well, this is something!" feeling. We're planning to do that with the entryway to the store. Luckily, we stumbled upon a great, local tile store — Emser Tile — and have been working with Stephanie on our vision. I showed her lots of photos of ideas I had. I knew I was onto something when she declared, "Oh, you want something FUN!"
Of course, the tile I immediately fell in love with was way out of our budget at $28 a tile! GASP. But isn't it beautiful, and doesn't it scream Art Deco?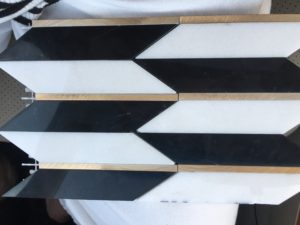 After sleeping with it for a couple nights, I bid it a tearful goodbye and tucked it into our bag of samples.
We're still waiting on more floor tile samples to arrive. This is the fun part, though.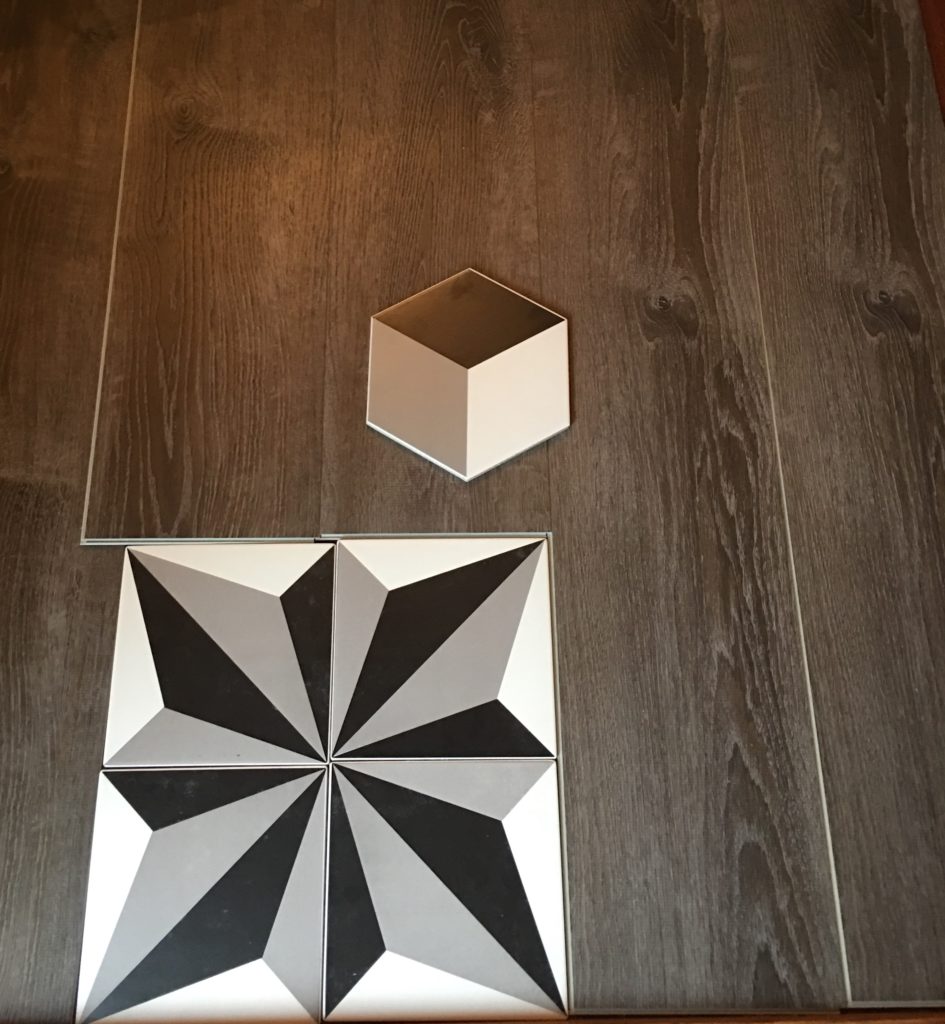 Bookshelves
I'm mostly leaving this up to my husband. He changes his mind practically daily, but I think he's settled on making the shelves himself. They'll be white. We will have to custom-make all of them, regardless if we do it or have them made, because of the many "bump-outs" along the walls. The bump-outs are plumbing and electrical piping, but we plan to play those up in our Art Deco designs.
How did we do this before the internet?
In the few months that I've been researching all things Art Deco, I'm always left wondering how we all were able to manage before the internet. Even though I literally researched various Google search strings looking for foam or polyurethane scrolling or bas relief, I could not have found something without the internet. I was on my umpteenth hour of modifying my search terms on the trillionth day of looking online, when I FINALLY found something that wasn't cake size for the bump-outs towards the ceiling.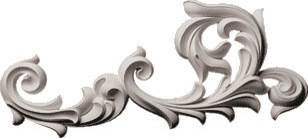 I think we'll be going with two or three shades of blue inside the store. The bump-outs will be a dark blue, so I'll be either painting these scrolls metallic gold or gold-leafing them.
First order of business
Our first task will be to prep the walls for painting. There was a gallery in this space before us, and they really tore up the walls. I'm going to let my husband climb the ladder to reach to the top of these 13-foot ceilings. I can do the lower parts. But there are lots of screws and nails to pull out and a fair amount of patching to do. In some spots, they had glued carpeting to the walls. Who does that?
Next will be to try to chisel up some of the concrete flooring that the building owner was working on to make the entryway ADA-compliant. And where to dispose of construction materials in a downtown environment will be a new challenge for us. 
I have things pop into my head in the middle of the night. Last night's mental crisis was "Where do I order store bags from?" 
My learning curve is a steep one.