We're starting to feel the pressure now that March is nearly halfway over. When we started renovating the space two months ago, April seemed so far away. Now, it's right around the corner. When we're there tearing things apart, many people poke their heads in the open door to say hello and tell us how excited they are to have a bookstore in the neighborhood, which is always followed by "When are you opening?" We would enthusiastically reply with "April 1!" Now, we simply say "April."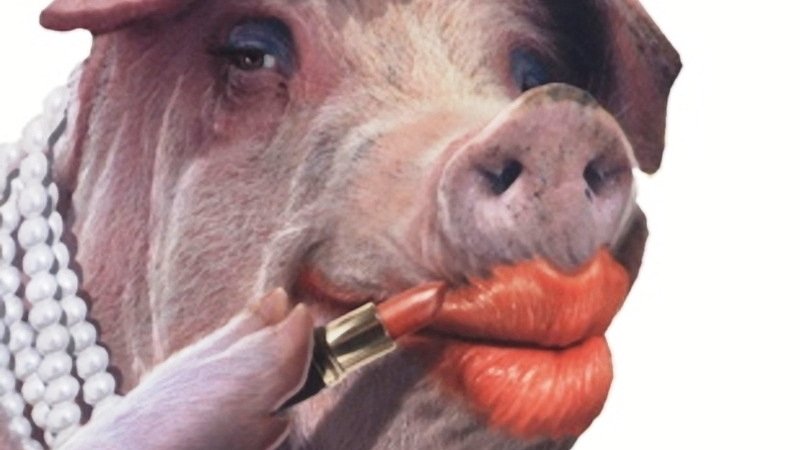 It's difficult to realize all of the progress we've made in just a couple months when you still have so much ahead of you and are sore and tired from doing this nearly every day. While we did hire a licensed contractor to do the things that we were not qualified to do, the demolition, painting, tiling, wallpapering, flooring, and building custom bookcases are all on us. Lately, it's been feeling like we're just putting lipstick on a pig. My vision of the bookstore is clouded in billows of sheetrock dust, paint dust, and I'm covered in tile grout. I post several photos on our social media as we're going through this, but what those don't convey is how going through something like this makes one feel. That's what I wanted to capture in our blog. If not for all of you, for ourselves as we look back on this years down the road. We'll be able to say "Yeah, that really sucked, but look what we built ourselves!"
I discovered last night at 7 pm that grouting tile is HARD WORK. I no longer need a gym membership. My body is screaming at me today, and I'm finding streaks of dried grout on me that the shower didn't rinse off. Our contractor recommended we use sheets of tile adhesive, rather than mud, but the super-sticky adhesive is literally taking the skin off of my fingertips. So, I decided to take a day off and not be tiling or endlessly vacuuming the space today.
Over the weekend, Ross and Tom painted the main walls the light-grey I chose. I was so worried about the color (all of the colors, actually). Because the gallery before us painted the ceiling this awful chocolate color, any light color on the walls will appear differently throughout the space (grey towards the windows, but mauve towards the back). I was giddy when I saw the color on the walls for the first time on Saturday afternoon. You can tell that it's grey!!!
My parents were in town for the weekend, so we showed them the space. They were pretty quiet as I led them precariously through the myriad of saws, cords, and wet walls. Pretty sure they think we're crazy for doing this.
We spent all day Sunday taping off our freshly painted walls so Tom could spray the poop-colored ceiling with the blue I chose. Let's just say that if you think taping off your home for painting is tedious and hard, you haven't lived until you've done it on 14-foot ceilings. Luckily, that wasn't my job.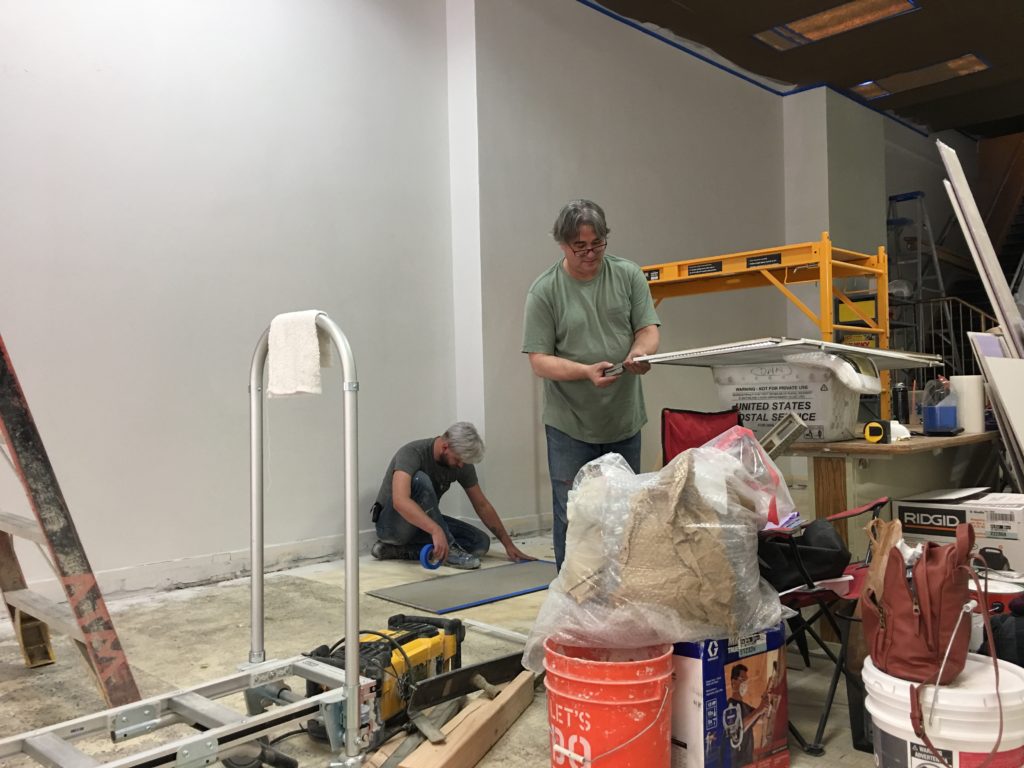 The blue started going on last night. Another sigh of relief. The blue is as perfect as the light-grey. Phew! Two for two. One more color to go (dark-blue on the bump-outs). And then we ran out of paint. Vastly underestimated how much paint the ceiling would take, so it's another trip to our home away from home (Home Depot).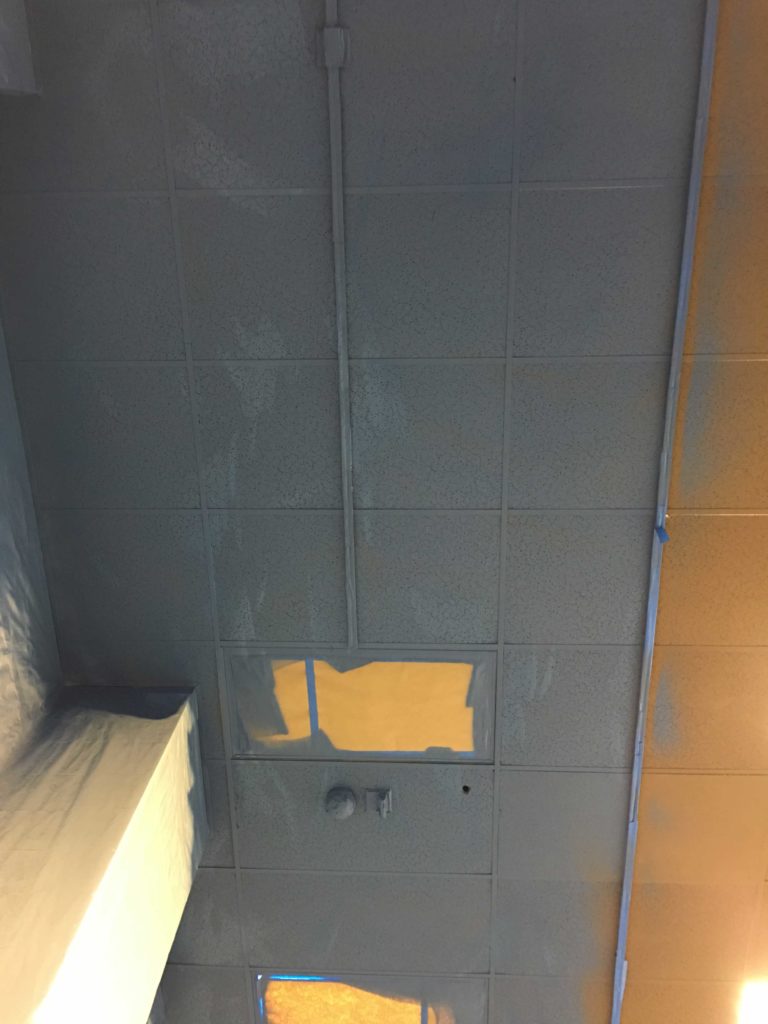 Any day now, I think we'll start seeing the pretty.