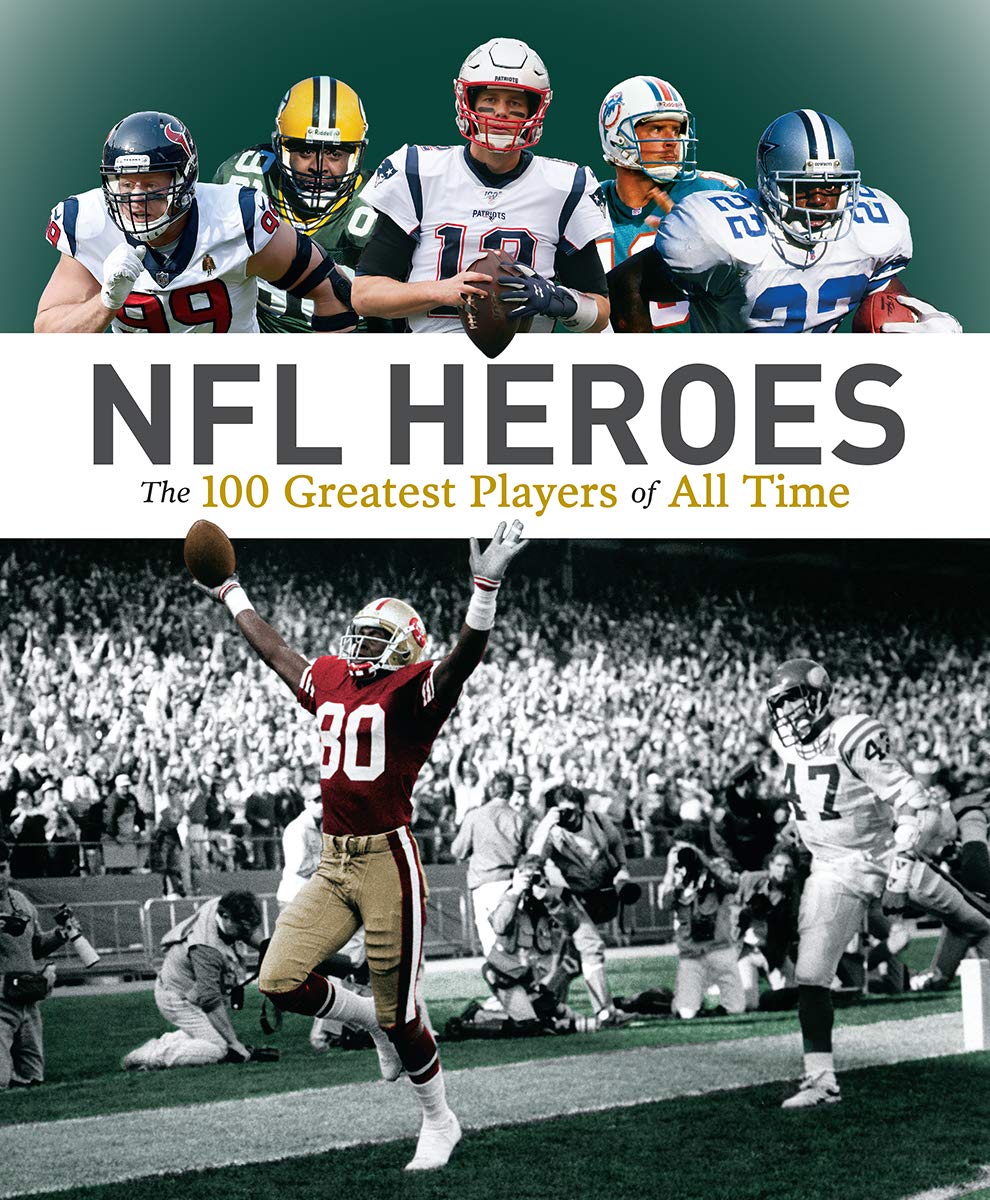 NFL Heroes: The 100 Greatest Players of All Time
George Johnson and Allan Maki
$35.00
Over a century after the formation of the American Professional Football Conference, the precursor to the National Football League, pro football continues to excite and captivate millions of fans across the globe. At the core of the NFL is its legendary players — the incredible athletes who have thrown, caught, run, tackled and kicked their way into the annals of sports history. NFL Heroes presents the best of the best in pro football. From the pioneers, to the current stars, to the all-time legends that occupy the Hall of Fame in Canton, Ohio, they're all here, including:
Tom Brady
Jim Brown
Jerry Rice
Dick Butkus
Johnny Unitas
Deacon Jones
Reggie White
Joe Montana
Antonio Brown
Walter Payton
Aaron Donald
Lawrence Taylor
Dan Marino
Terry Bradshaw
Emmitt Smith
Brett Favre
Roger Staubach
Rob Gronkowski
LaDainian Tomlinson
Deion Sanders.
Featuring 100 riveting stories and over 120 photos of the game's best, NFL Heroes is a must-read for any fan of America's favorite sport.