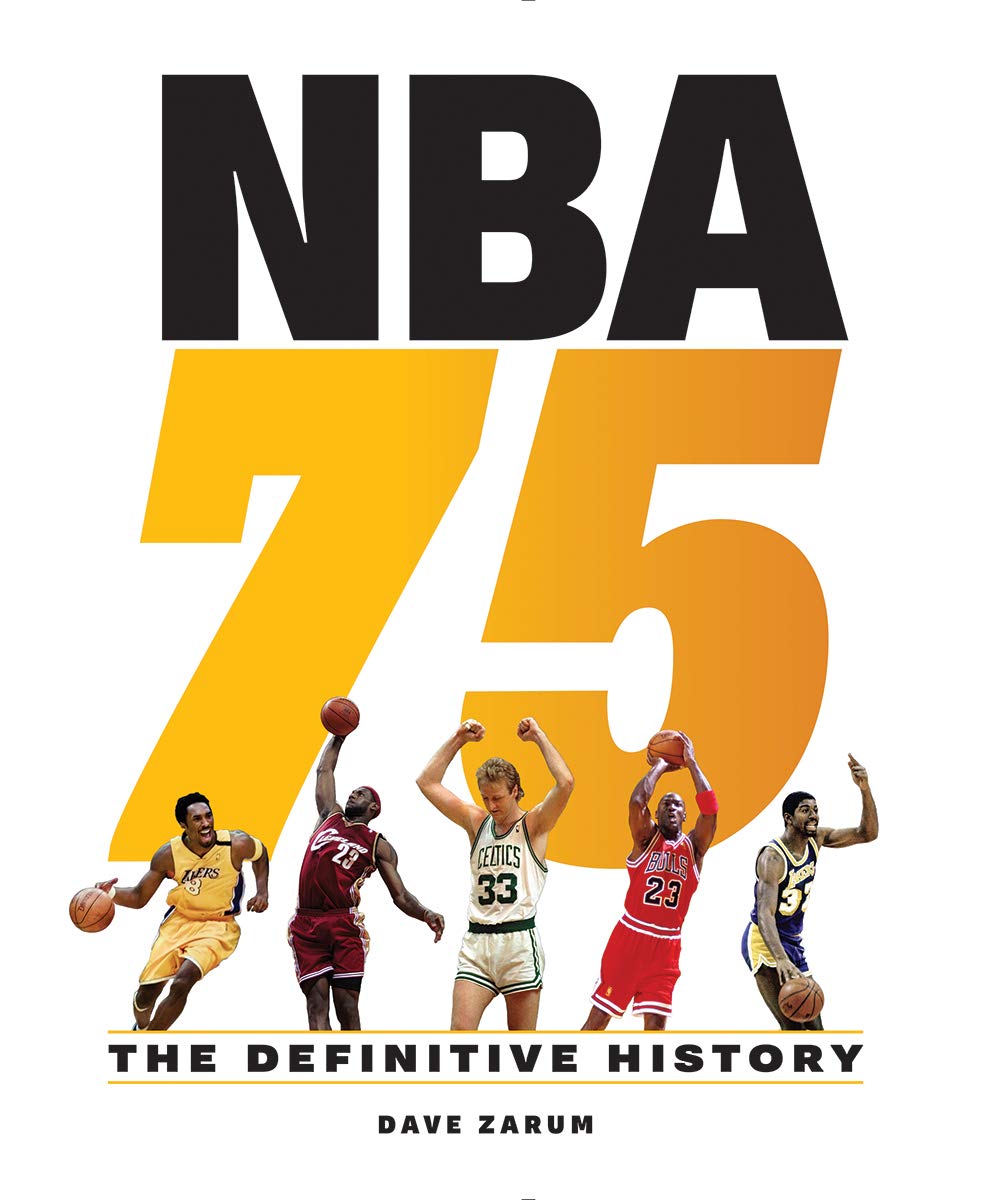 NBA 75: The Definitive History
Dave Zarum
$35.00
In NBA 75, sportswriter and basketball super fan Dave Zarum tells the story of the NBA, all 75 years — from its early barnstorming days to the multibillion-dollar sports league it is today.
Readers are treated to all the biggest moments and greatest superstars, with over 75 stories ranging from Jerry West's 33-win streak Lakers, through Jordan's repeat three-peat Bulls, to Steph Curry and the 73-win Warriors and beyond. But this retrospective doesn't shy away from the league's controversies, covering its struggles with racial bigotry, Magic Johnson's HIV diagnosis, Len Bias' tragic draft-night death and the cocaine-fuelled late seventies when the Finals were broadcast on tape delay.
Each story is fully illustrated with iconic photos and accompanied by stat boxes and side stories of some of the Association's more curious and overlooked moments.
Some of the events covered in NBA 75:
1946: The first professional basketball game between the New York Knicks and the Toronto Huskies
1969: The legendary duels between Wilt Chamberlain and Bill Russell
1976: The merger of the ABA and NBA
1980: The rivalry of Larry Bird and Magic Johnson
1993: Air Jordan and his Bulls dynasty
2006: Kobe Bryant scores 81 points
2010: LeBron James makes his Miami decision
2016: Steph Curry and the Warriors blow a 3-1 lead to lose the NBA Finals.
NBA 75 is the definitive guide to the history of the NBA — perfect for anyone who wants to learn more about the league they love or simply catch up on what they've been missing. With the 75th anniversary of the NBA in 2021, now is the perfect time to add it to your collection.