Last night, we hosted such a fun event at our store, Capital Books, for Valentine's Day. I knew that I wanted to create something different that gave both established couples and those just starting to date something to do besides going out to dinner — or in addition to that.
After a bit of Internet sleuthing, I stumbled upon an event that many bookstores were doing. What she created was a good jumping point for ours. After sharing our event last night over social media, I had several people asking me for the materials I created, so I decided to create this post to offer those materials and ideas to any other bookstores.
I'll detail what we did and what the staff and I decided to do differently next year.
First, I heavily advertised this across our Facebook, Instagram, and Twitter pages, in addition to our event calendar that sits on a tripod outside of our store and a sandwich board that sits just up the street. We are fortunate to have a healthy and loyal following over social meda, and we've trained them to watch those spaces for event announcements (even though they're also listed on our website). I created an Eventbrite event page for it so I could keep track of the number of attendees so I would know how many scavenger hunt cards to print and how many snacks to make.
I crowdsourced questions for both established couples and new daters. Believe it or not, we had a fair number of new daters come to the event.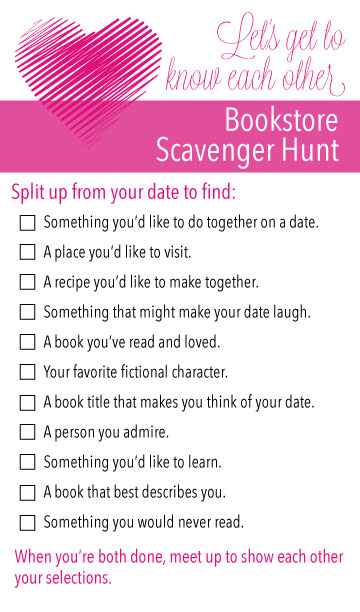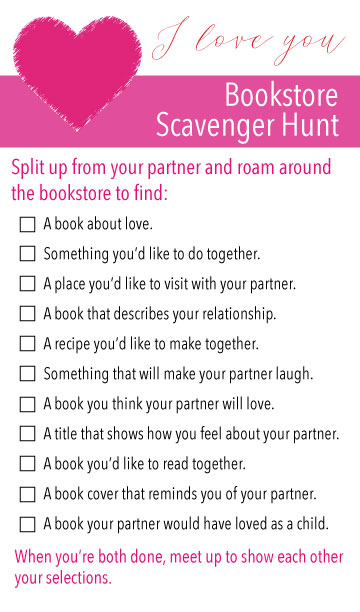 Our cash-wrap is near the door, so we had couples check in as they arrived. We handed them each their own appropriate scavenger hunt questions (instructing them to split up) and a pen (buy a pack of cheap pens). We gave them options of either gathering ALL the books first or designating finding a specific number, meeting up to discuss, then finishing. (Eleven books is a challenge to juggle, but some did choose this option.)
Protip: If you have the space, provide some small, empty tables for the couples to set their books and talk about them with each other. We were challenged for space, but our couples got creative with finding spaces to talk.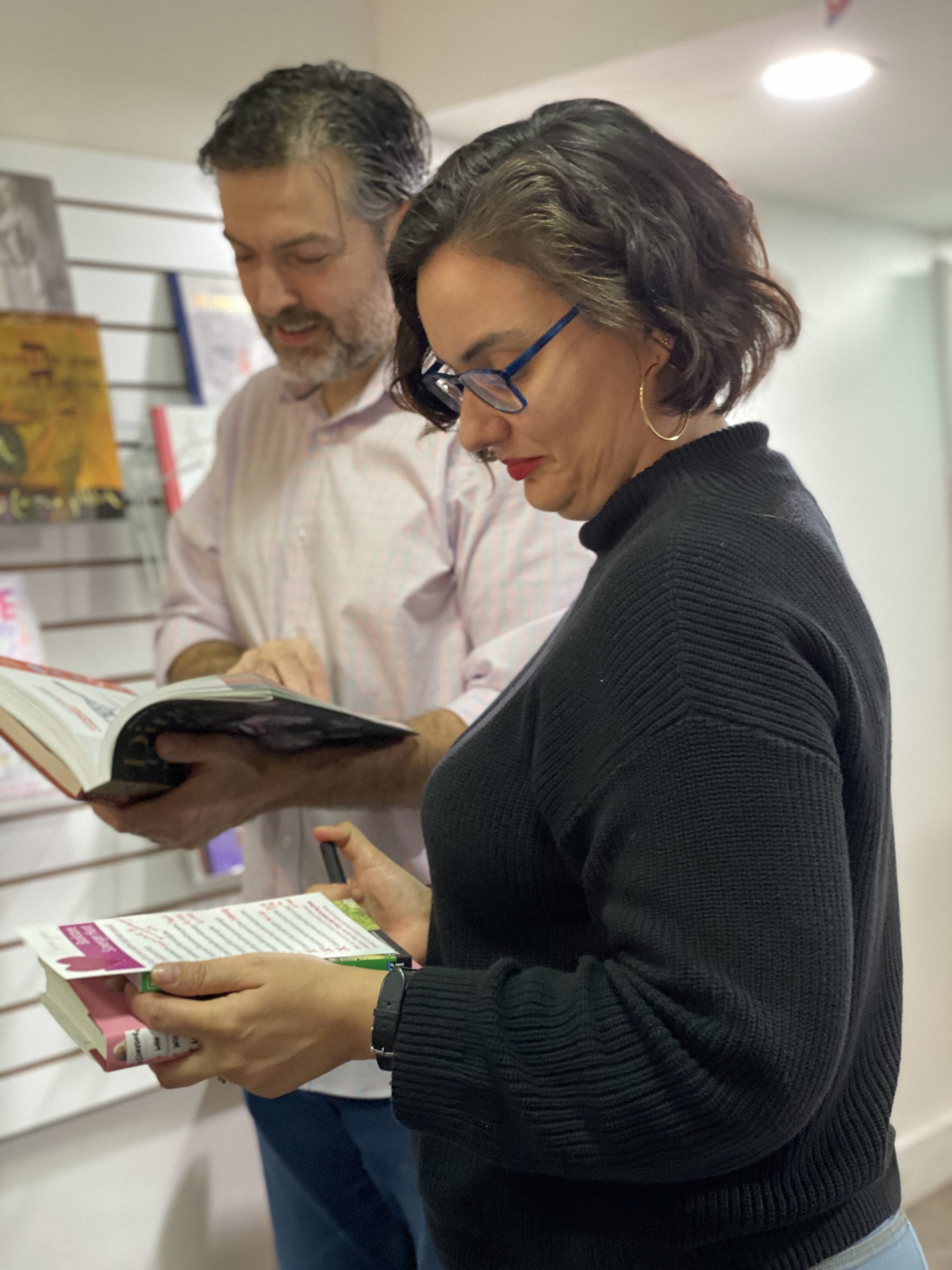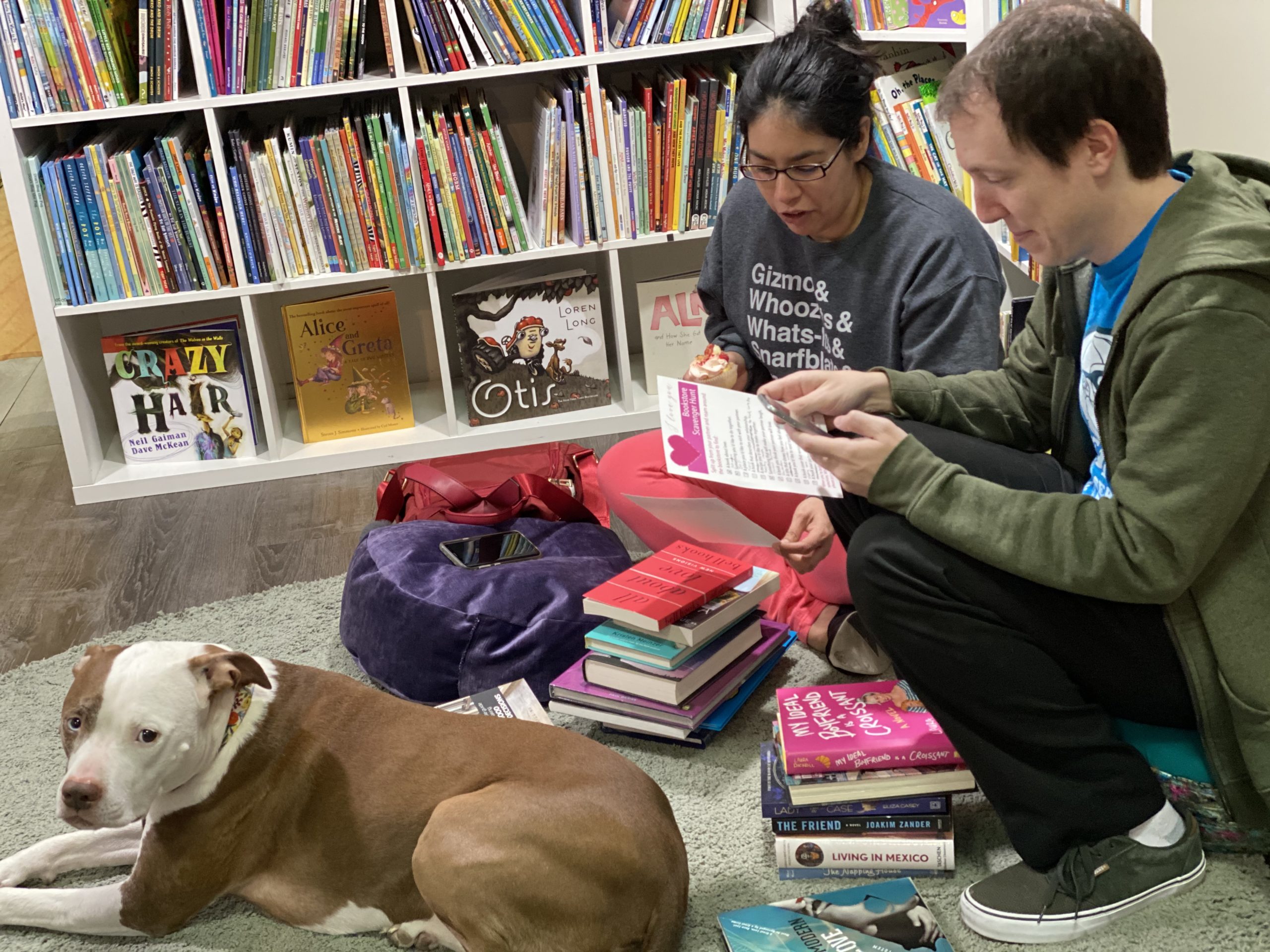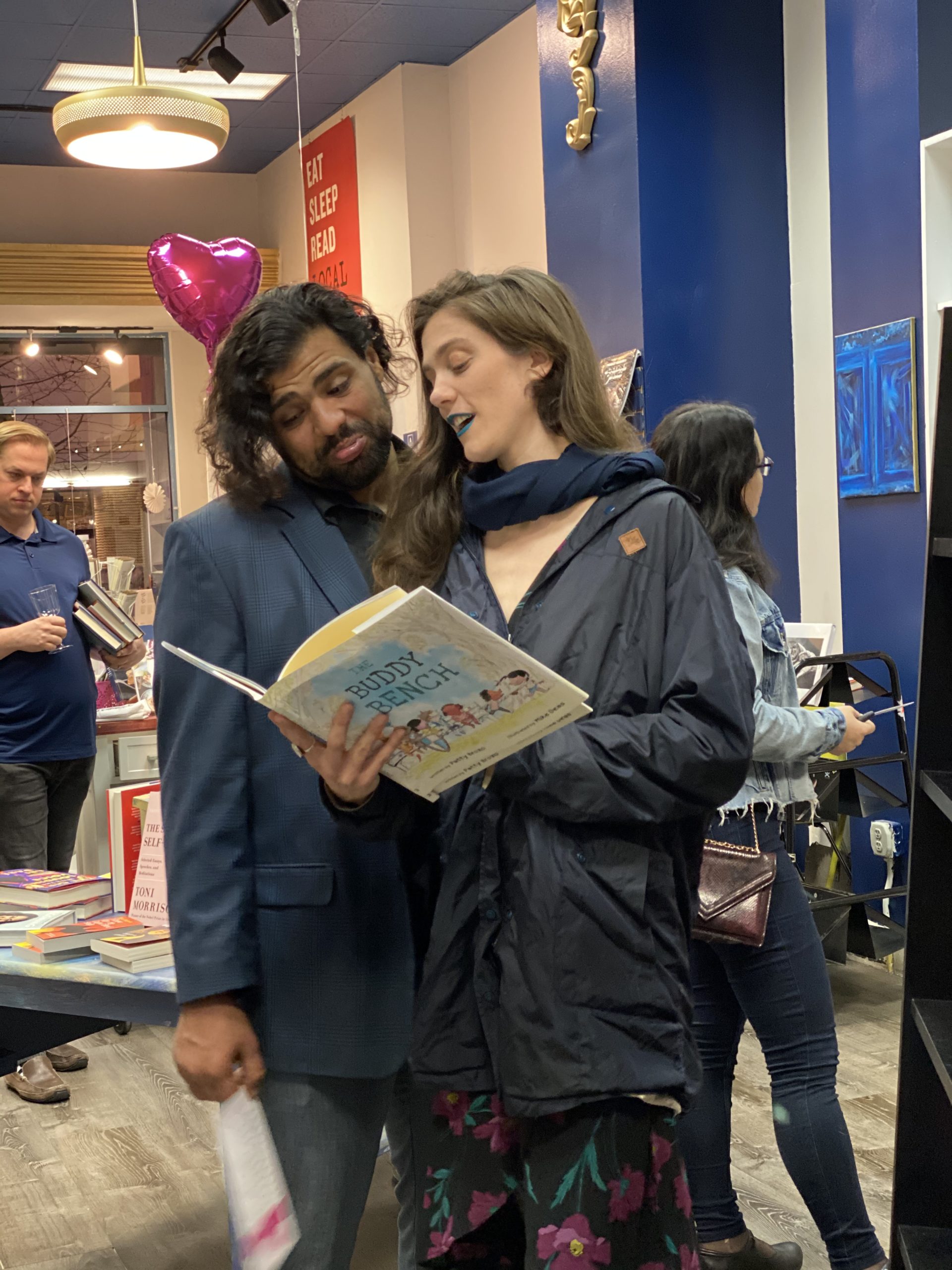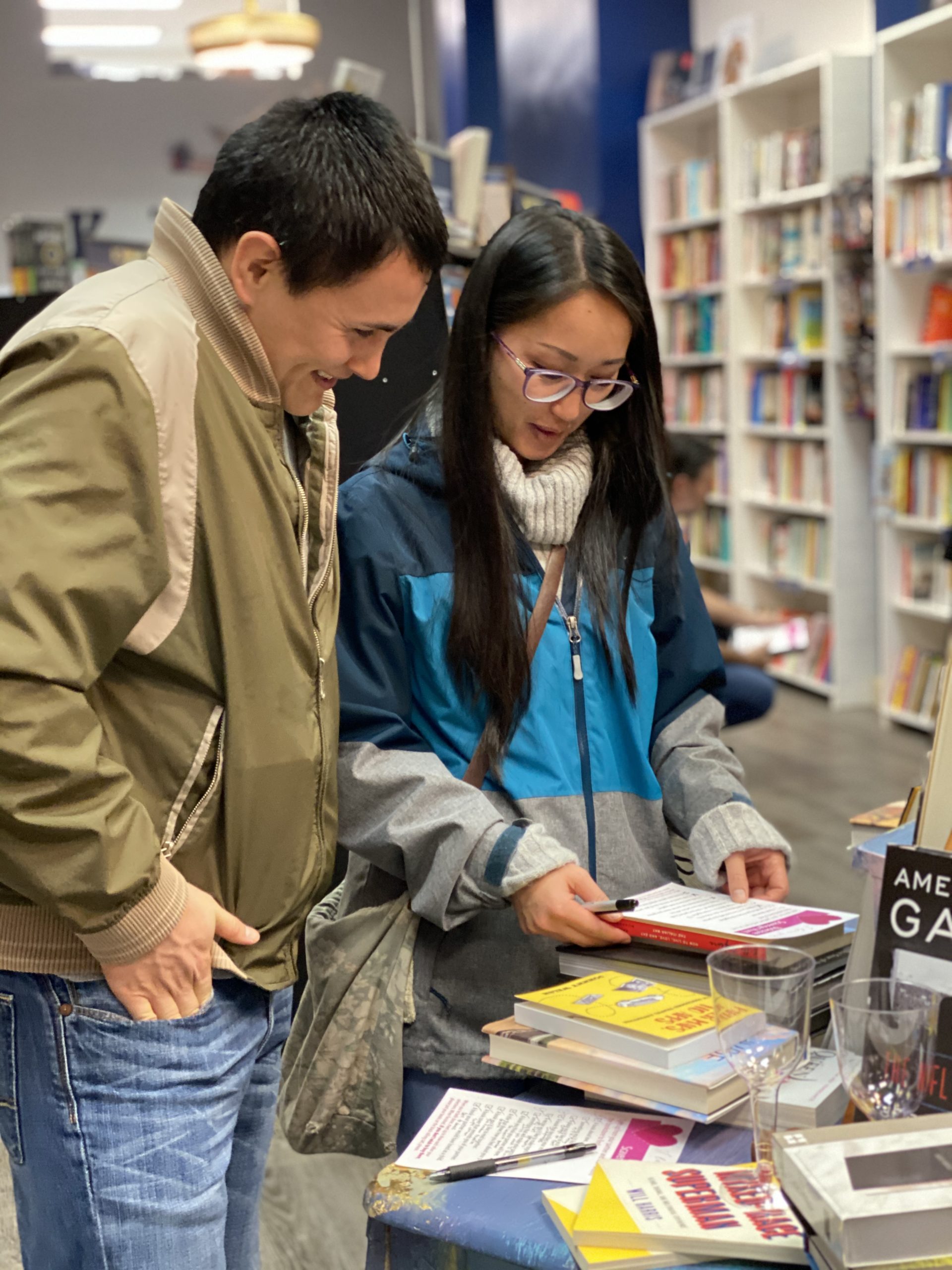 We chose to close our store for general shopping for this event. I was glad that we did, because we had a lot of couples in here. Having general shoppers would have been way too crowded. 
PROTIP: Hand out drink tickets if you're being cost-conscious on the beverages you might be serving. We didn't do this, but will next year.
Rather than have our guests try to return the books to the shelves themselves, we instructed them to place them on our rolling book cart. We had a staff of three or four of us constantly running the books back to their appropriate shelves, so others could potentially use those books. It's a rather exhausting two hours of running around. Just be prepared that this is not a one-staffmember event. We had one person pouring beverages, one person ringing customers up. Then we had three dedicated to running books back.
This ended up being nearly a 2-hour event for the couples. Getting through eleven books and discussion took that long. We may consider doing less questions next year or telling the couples to select six of the eleven questions. I ended up having a lot of the question cards leftover that I'll save for next year, but I'll have to make up new questions for couples who return for round two. 
We got great feedback from the couples who attended about how they really enjoyed doing something different for Valentine's Day.
Our book sales for that 2-hour period ended up being about $600, too. So that more than paid for the party and staffing. 
Here are some other general photos of the party that may inspire you to do your own.