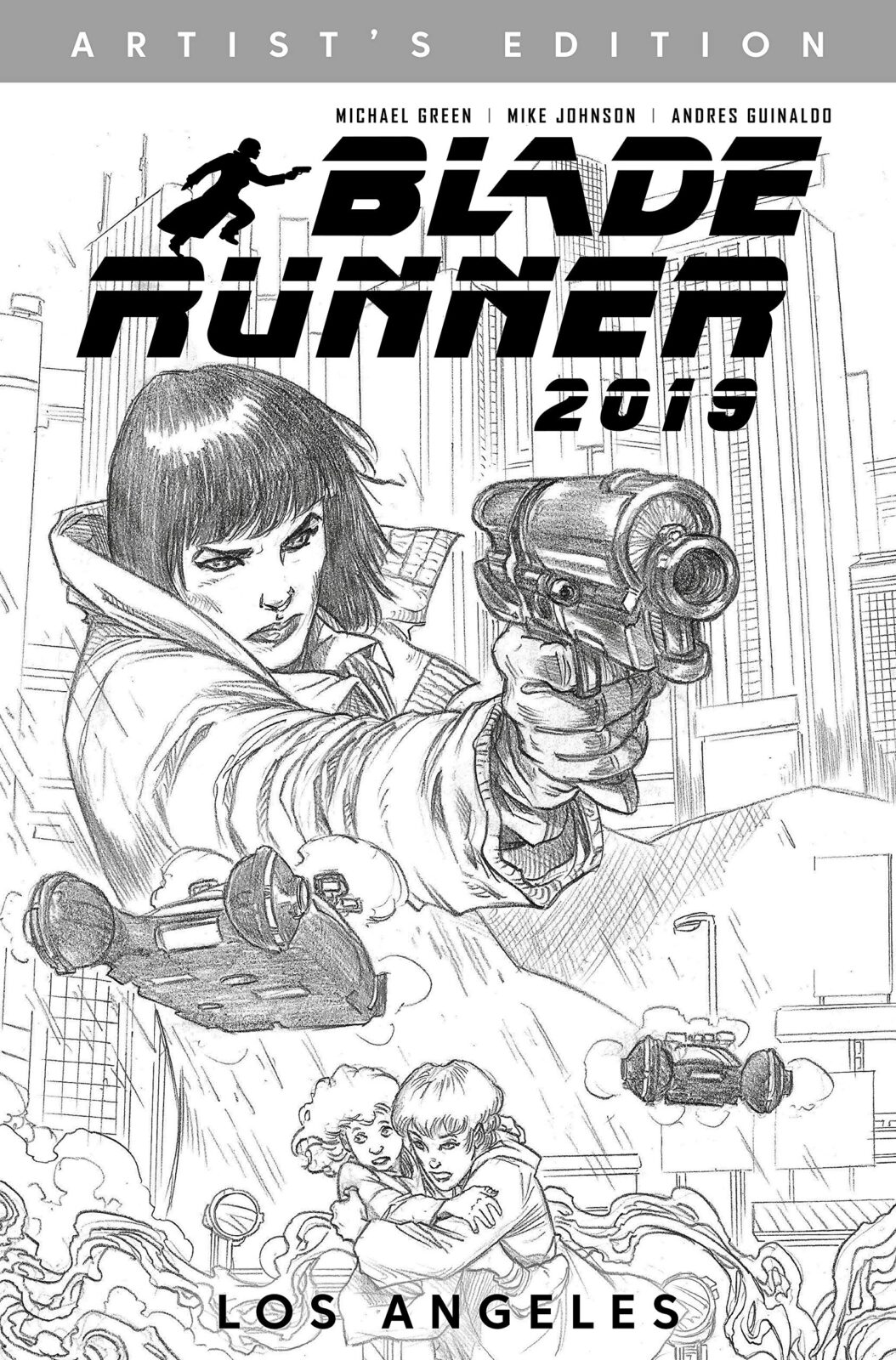 Blade Runner 2019: Vol. 1: Los Angeles Artist's Edition
Michael Green, Mike Johnson, Andres Guinaldo
$29.99
This collection of Andres Guinaldo's artwork, previously unpublished in this form, includes never-before-seen layouts, roughs, thumbnails, sketches and cover roughs, giving a unique glimpse into the process of the artist. The collection also includes an interview between Andres and the writers Michael Green (co-screenplay writer of Blade Runner 2049,Logan and Murder on the Orient Express) and Mike Johnson (New York Times-bestselling writer of Star Trek,Transformers,Superman/Batman and Picard).