Usually, the phrase "back to square one" means something fell through, but, in our case, it means we're able to move FORWARD. After we signed the store lease about a month ago, we kicked into high gear in demolishing interior (non-load-bearing) walls that we didn't want on the second floor and in the basement. I got the idea to put all of the nice wood as giveaway, hoping that people could upcycle them and they wouldn't end up in the landfill. We even put the broken-up concrete as giveaway. We met so many people who are building wonderful things: a former Davis teacher who is building a shelter for a homeless man, two women who rescue horses, and a couple who are building a chicken coop, to name a few.
The first floor was looking like this last night with what was left: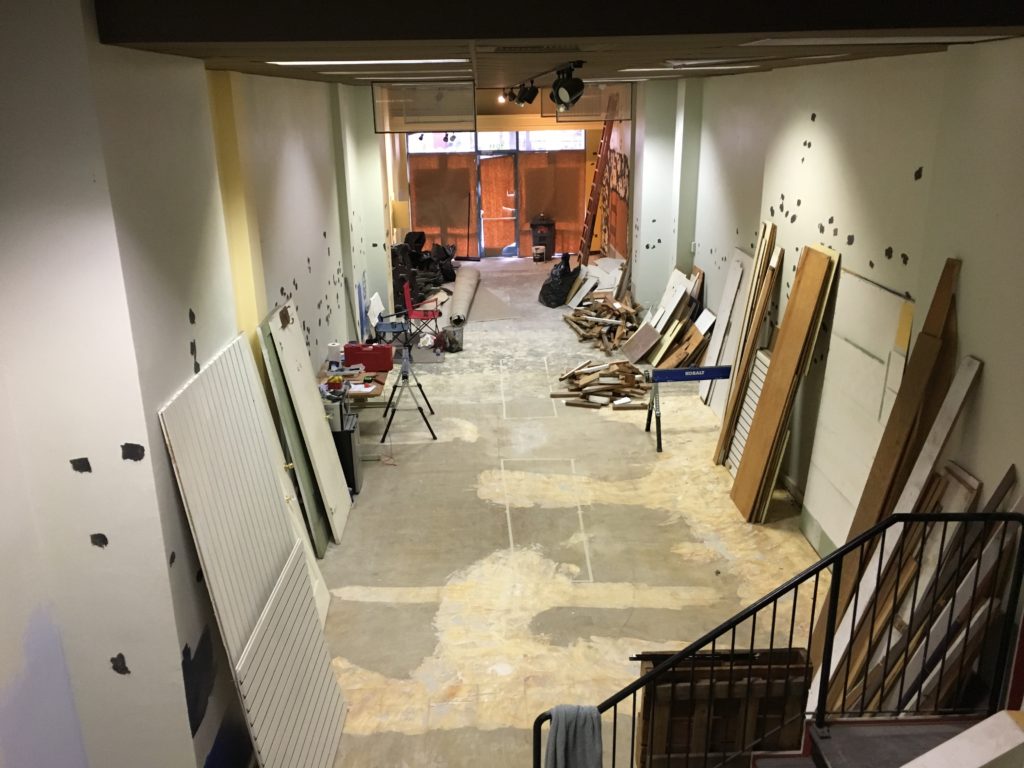 And it looks like this today after the hauler came for all that was left (sans the doors, which were picked up by someone this morning):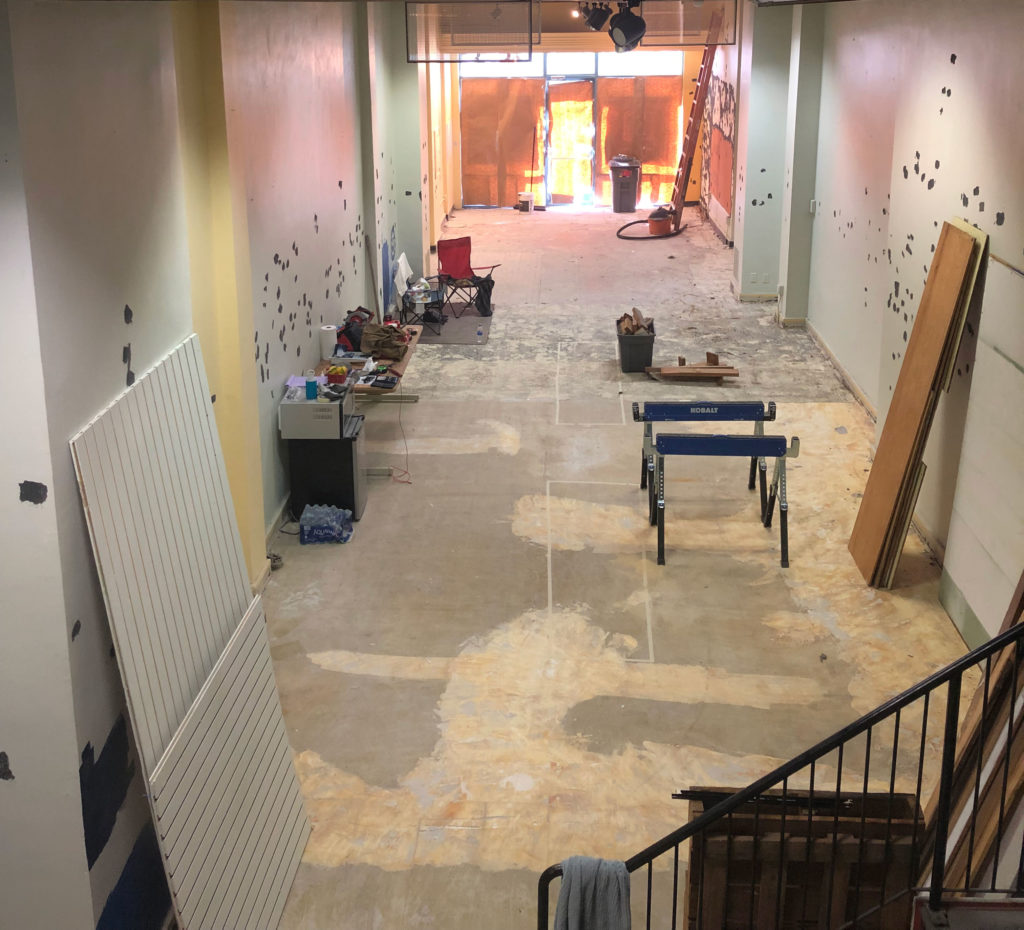 Now that we're back at Square One, the contractor comes Monday to pour the entryway cement slope to meet ADA requirements. After that cures, we can start painting. YIPEEEE!!! I am so ready to be moving forward in making the space pretty instead of tearing things apart. Things will really start moving forward next week with painting the exterior and signage. And I have nailed down what our first window displays will be for April, which entails having my husband cut a small tree branch down (shhh…we won't tell him yet).
We were talked about yesterday on Capital Public Radio, which was surreal. Even had a couple poke their heads into the store yesterday to tell us they heard about us on the radio and wanted to see what we're doing. We're so excited to meet everyone! Until then, we'll be busy getting ready for you.